The Licensure Exam for Teachers is required for everyone aspiring to teach in the Philippine public school system. The exam is given twice every year on the months of March and September. Before you can take the exam, you first need to apply for the exam, submit the necessary documents and pay the examination fee. The LET requirements for filing is different for first time test-takers and retakers.
If you wish to take the exam, follow these filing instructions:
For more videos about the Philippine teaching career, subscribe to our YouTube channel.
Who can take the LET?
As prescribed by RA No. 7836 as amended by RA 9293, a citizen of the Philippines or an alien whose country has reciprocity with the Philippines can apply.
The applicant must be at least 18 years old
The applicant is of good moral character and good moral reputation with moral values, has not been convicted by final judgment by court for an offense involving moral turpitude.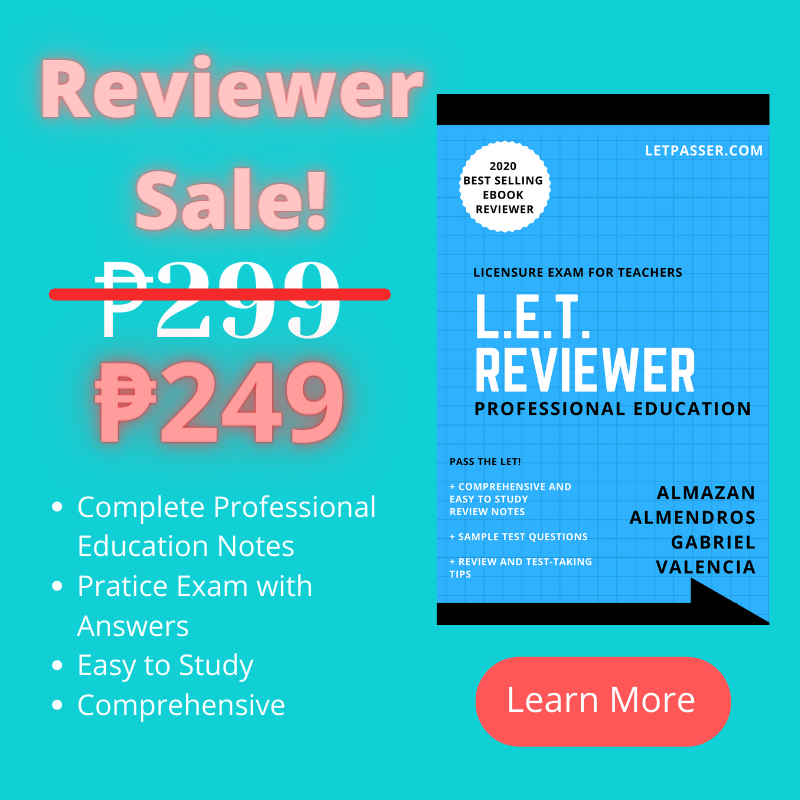 Filing Process and Requirements:
a. Check the Next Exam Date and the application Date Range
The exams are usually scheduled in the months of March and September. The Application date range is usually two months long. It usually starts 4 months before the next exam (May, November) and ends at around two months before the exam (January, July).
Next Exam:

September 2021

Cancelled:

March 28, 2021 (Only for March 2020 and September 2020 test takers – No New Registration)
Start of filing/application date: June 1, 2020

Suspended

Filing/application Deadline: July 29, 2020

Suspended
When is the Next LET? Click Here
b. Prepare for the Online Application
If you are within the date range of the application, you can start with the online application.
You will need the following information:
Email Address
Mobile Number
Digital ID Picture saved in the computer (in jpg format, 2×2 photo with white background, collared attire, less than 6 months old)
Cedula (Community Tax Certificate or CTC)
Other Personal Information (Name, Address, School Graduated, Graduation date, etc.)
c. LET Online Application
1) Go to this page: Licensure Examination Online Application Page
Related: Review for the LET with the LETPasser Professional Education Reviewer
Important (Updated – December 2018):
Please take note that the website is sometimes down due to the high volume of traffic. For best results, please try signing up between 12 midnight to 7 AM
Please be informed that the previous user accounts from www.prc-online.com are no longer active. Register a new account at online.prc.gov.ph.
2) Fill in the required information to sign up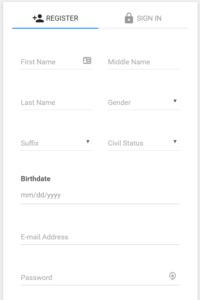 3) Accept the Terms of Service and click the "Sign Up Now Button"
If you have already registered in the past, you can just click the "Sign In" tab show this form: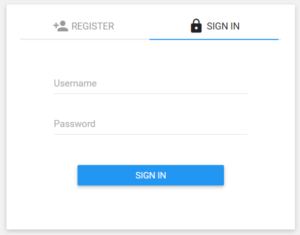 After typing your email address and password, click the "Sign In" button to start.
d. Log in to complete your personal information details and add a photo
In this part, you will need the following:
Personal information
Cedula
The photo indicated above
After logging in, add your personal information: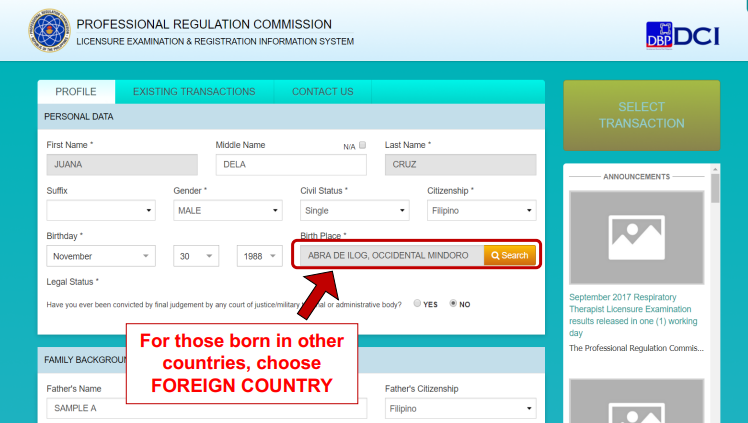 The Personal Information you need includes:
Name (First, Middle and Last)
Suffix (Mr, Miss, etc)
Gender
Single
Citizenship
Birthdate
Birthplace
Family Background (Mother's, Father's or Spouse's Name)
Employment Status
Community Tax Certificate Details (Cedula Number, Place and Date Issued)
When the information fields are complete, click the "Save Information" button at hte bottom of the screen.

To complete the process, confirm the information you have entered. Check the spelling of your name because this can no longer be changed in the future: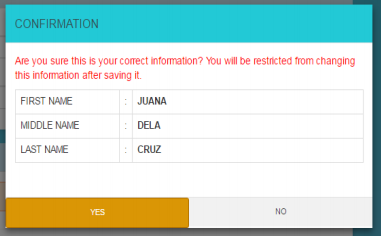 Add your Photo
You will be able to add a photo to your PRC profile in the following page. Make sure that you already have a digital copy of 2×2 photo with white background in your PC. You should also be in a collared attire in the photo. If you are wearing glasses in the photo, the photo will not be accepted.Those with long hair should also make sure that their ears are visible in the photo.

Additional Tip: Many applicants make the mistake of printing passport-sized photos. Photos of this size will not be accepted by the software. You can scan your image and have it cropped into a square photo to make it look like a 2×2 photo.
e. Schedule an appointment to the Local PRC Office
To schedule a visit to your local PRC office, go back to your profile and click on the "Select Transaction" Button. This can be found in the sidebar on the upper right side of the screen:

By clicking on the "Select Transaction" button, you will open a pop-up with multiple tabs. Click on the Examination Tab as seen below:
After filling up the required information, click on the "Proceed" button in the bottom right part of the popup.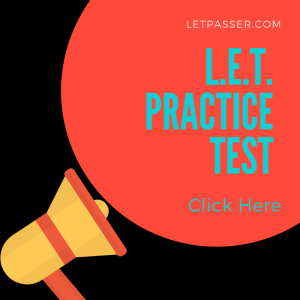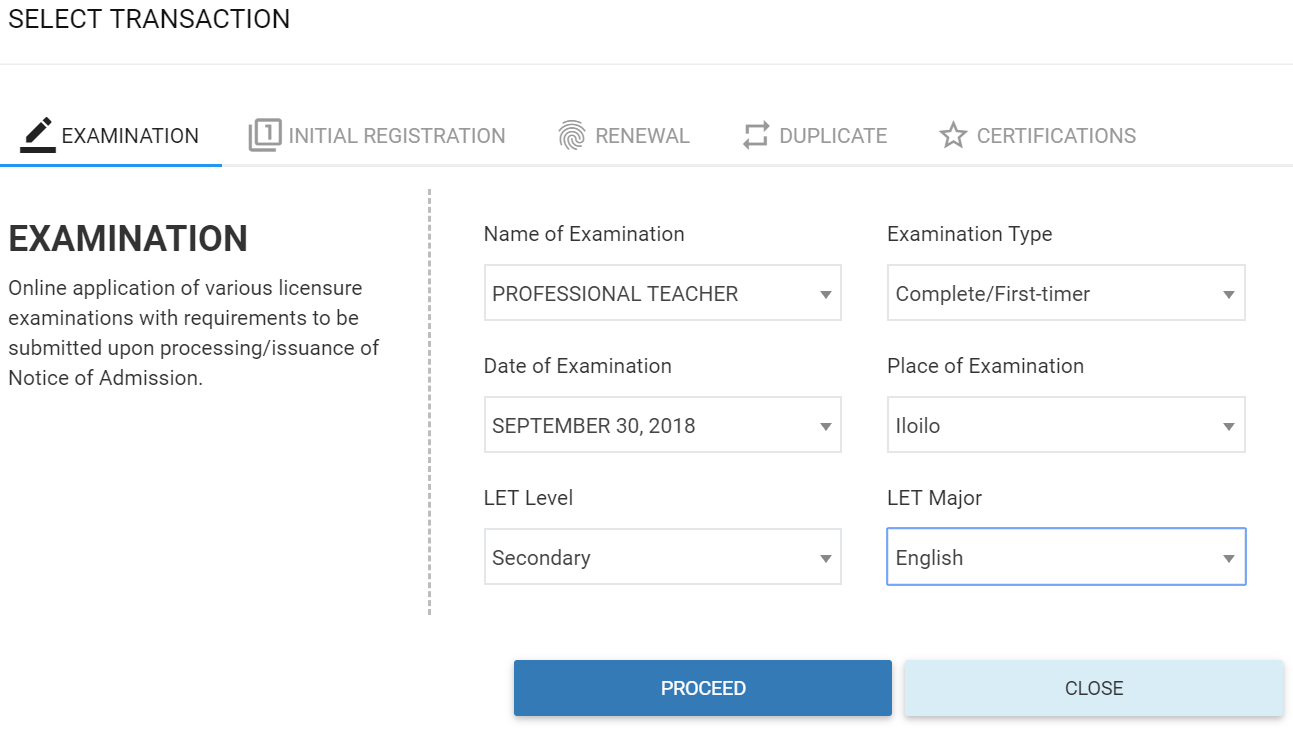 Another popup will show where in you will be able to choose a PRC office location, a date of transaction and your preferred payment method: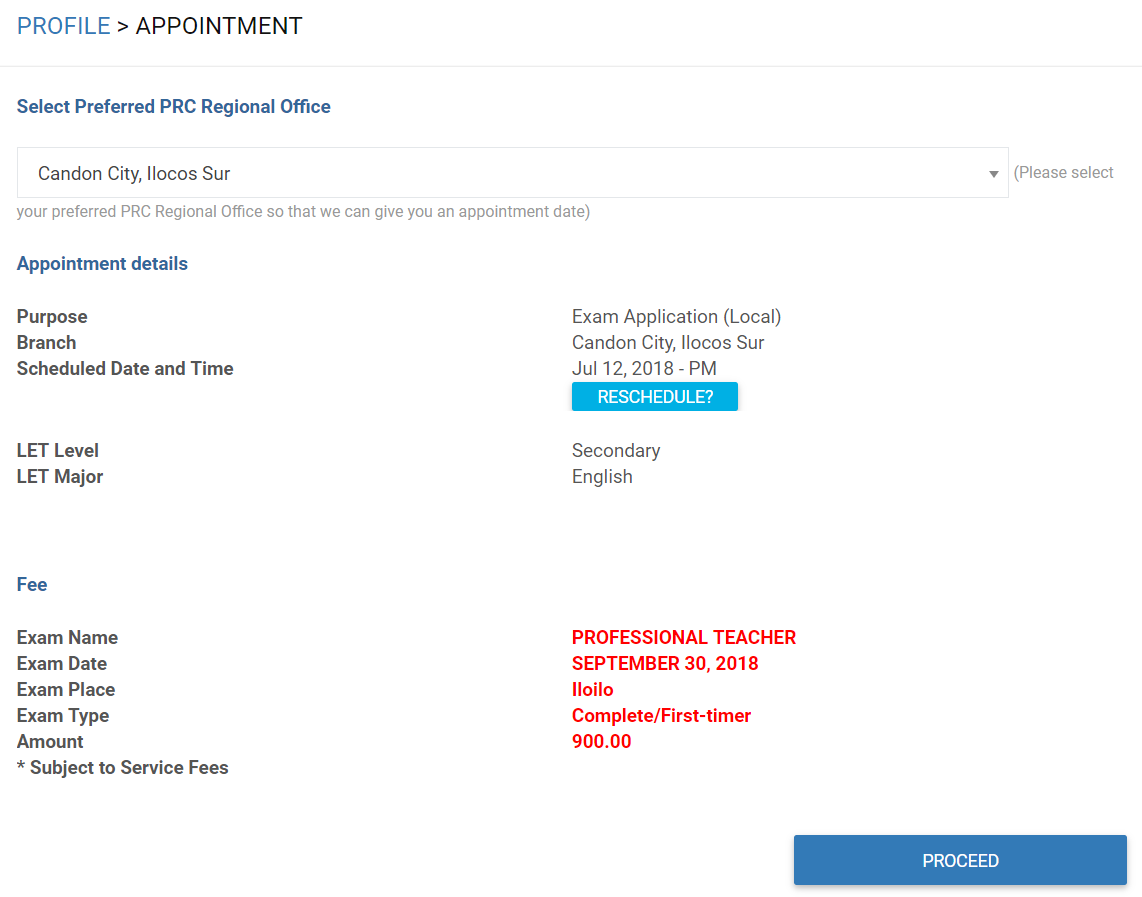 f. Make the Payment to your chosen payment option
After following the instructions above, a reference number will be assigned to your transaction. Take note of this reference number because you will need it when making the payment to your preferred payment option.
The available payment options are: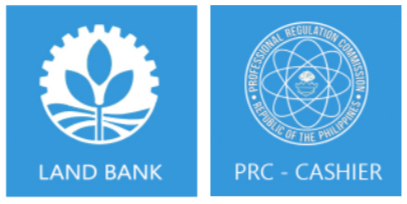 As of June 2018, the following payment options are no longer available:
Bayad Center
Multipay
7-eleven
ECpay
Land Bank Online Payment is the only available option. Through this payment option, you can pay using your ATM card and GCash. PRC does state that there will be more payment options on the way: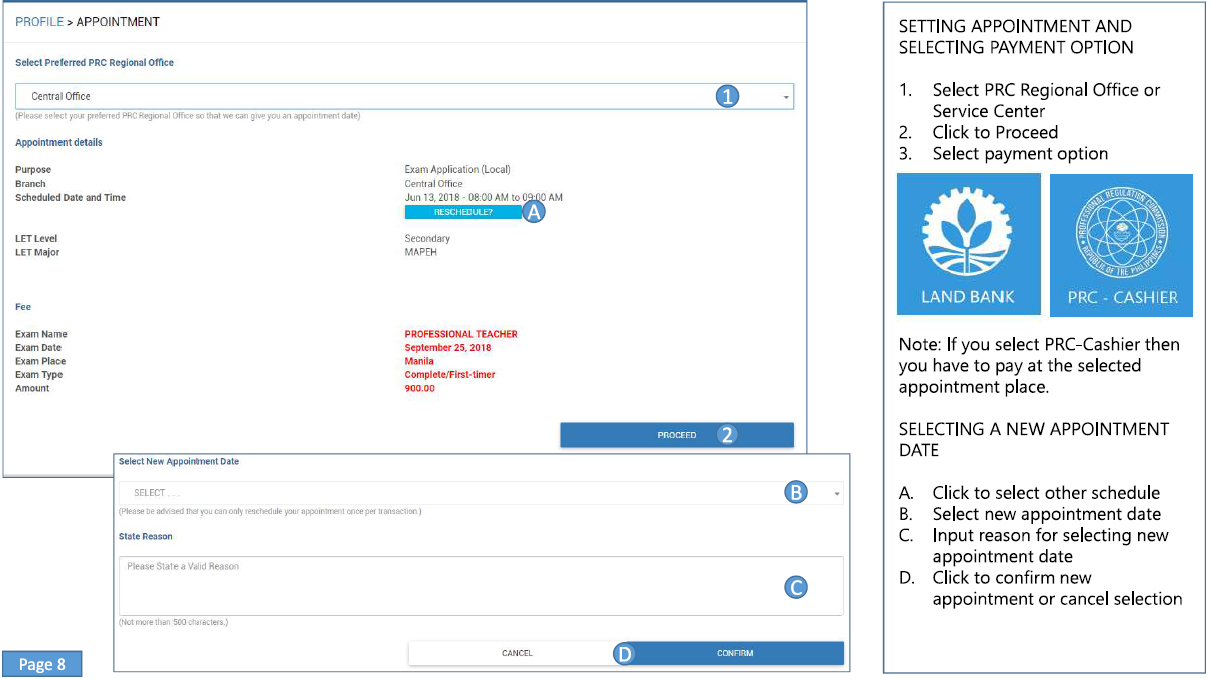 Click on the Land Bank option above. This will complete the application process. In the left side of your screen, you will see a "Select Transaction" tab. Click on it to get your reference number. You will need you reference number to pay the P900 fee in the nearest Land Bank branch.
You can check if your payment went through in the same page. Remember to keep the copy of your receipt from the Land Bank transaction as proof of your payment.

After payment, you will need to proceed to the PRC office you've chosen in the date stated in your application:
g. Printing your application form
After making the payment, you should return to your PRC-online account to check payment has been processed. You can do this by going to the Existing Transactions tab next to your Profile tab when logged in.
This is also where you can access your application form for printing: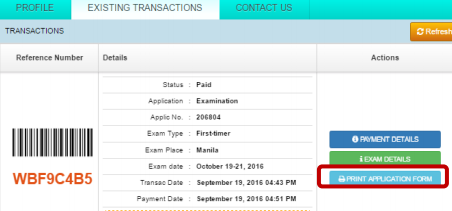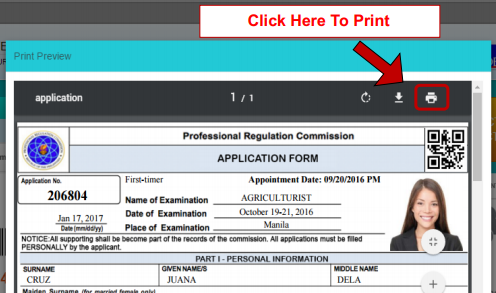 You can then print this file and bring it to the PRC office with the other requirements.
h. Proceed to the nearest PRC Regional Office for the processing of your application
BASIC REQUIREMENTS:
LET Requirements For Filing For First Time Test Takers:
1. Original and Photocopy of Transcript of Records (TOR) with:
Special Order (SO)
date of graduation
seal of the school
scanned picture
remarks "For Board Examination Purposes Only" (CHED recognition and permit to operate for graduates of new schools / programs)
2. Original and Photocopies of Authenticated Birth Certificate (NSO)/ PSA Marriage Contract for female applicants
3. Receipt of Examination Fee of 900 pesos (Paid through your selected payment option)
4. Cedula (Photocopy)
5. PRC Number (From the Information Section of the PRC Office)
ADDITIONAL REQUIREMENTS: Removal
Basic Education Teachers (Elementary): BSEED or its equivalent
Secondary Education Teachers(High School):
A bachelor's degree in education or its equivalent with a major and minor and the degrees which shall be considered equivalent must have to take at least 18 units in Professional Education, or a bachelor's degree in arts and sciences with at least ten units in professional education.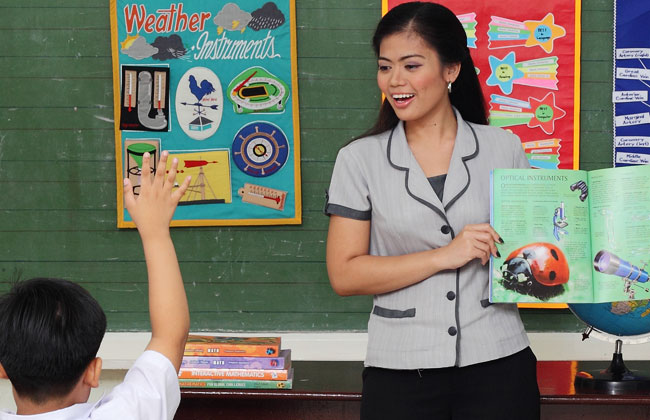 Pre-school Teachers:
A bachelor's degree in Early Childhood Education (BECED) or its equivalent
For Teachers in vocational and two-year technical courses:
A bachelor's degree in the field of specialization or its equivalent
At least 18 units in professional education
LET REQUIREMENTS FOR FILING FOR REPEATERS
Review for the Professional Education Exam: Complete Professional Education Review Notes + Practice Test
1. Original and Photocopy of Transcript of Records (TOR) with
Special Order (SO)
date of graduation
seal of the school
scanned picture
remarks "For Board Examination Purposes Only" (CHED recognition and permit to operate for graduates of new schools / programs)
(Res. 2004-200, s'04) (CHED recognition / permit to operate for graduates of new schools / programs)
2. Original and Photocopies of Authenticated Birth Certificate (NSO)
Review for the LET
Source: Philippine Professional Regulation Commission (PRC)
Regional PRC Offices Contact Information
If you have concerns and you need help from the local PRC Offices, you may want to call them through these numbers:
NCR – prcncr.fad@gmail.com
BAGUIO – prc.baguio@gmail.com Tel No. (074) 665-4338, 661-9105, 665-4335
BUTUAN – prc.butuan@gmail.com
CAGAYAN DE ORO – prc.cdo@gmail.com Tel No. (08822) 712-772
CEBU – prc.cebucity@gmail.com Tel No. (032) 2535330
DAVAO – prc.davao@gmail.com Tel Nos. (082) 234-0007 to 08 (082) 234-0006
GENERAL SANTOS – prcgensantos@gmail.com
ILOILO – prc.iloilo3@gmail.com Tel Nos. (033) 3292730, (033) 3292733, (033) 3293705
LEGAZPI – prc.legazpicity@gmail.com Tel No. (052) 4813079
LUCENA – prc.lucena@gmail.com Tel No. (042) 3737316
PAGADIAN – prc9armm@gmail.com Tel No. (062) 9250080
ROSALES PANGASINAN – prc.region1@gmail.com Tel No. 09065686215
SAN FERNANDO – prc.region3@gmail.com
TACLOBAN – prc.taclobancity@gmail.com Tel Nos. (053) 3239729, (053) 8322519, (053) 8322520
TUGUEGARAO – prc.tuguegarao@gmail.com Tel No. (078) 3040701
Do You Need Technical Assistance with Your PRC website account?
If you have technical concerns with the PRC websites including resetting your password, mismatched record edit and others related concerns, you may email them at:
prctechassistance@gmail.com