Get the latest update on the next LET schedule here.
March 2020 LET Suspended
The March outbreak of the COVID 19 pandemic has caused the Philippine Professional Regulatory Commission (PRC) to limit its scope of operations and to postpone non-essential board exams. This includes the March 2020 LET (Licensure Exam for Teachers).
September 2020 LET Suspended
In May, it was announced that all March 2020 LET takers will be able to take the exam on September 2020. However, the PRC decided to postpone the September exam again. This is because of the rising number of COVID cases in June and July. Their advisory states that the next LET exam will be held in 2021, but it does not state the proposed exam date: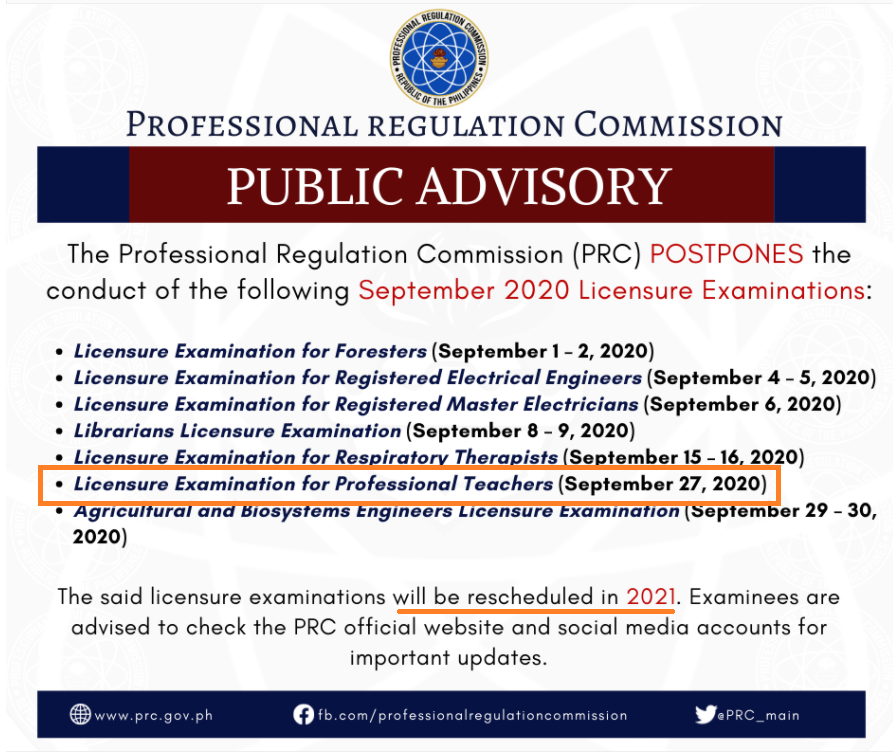 No Date for Next LET (March 2021)
As of the last update of this post, there is no scheduled exam date for the LET. Come back to this page for any updates.
Related:
Public School Teacher Salary Grade – Teacher 1, 2, 3, Head Teachers, Principal
Source:
https://www.prc.gov.ph/article/postponement-september-2020-scheduled-licensure-examinations/4519