Department of Education
Applications have closed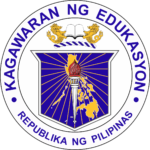 Start your education career at the DEPARTMENT OF EDUCATION | Division of Davao del Norte
Place of Assignment : Datu Balong National High School,
Position Title : Teacher 1
Plantilla Item No. :
Salary/Job/Pay Grade : 11
Monthly Salary : Check the Teacher Salary Here
Eligibility : RA 1080 (Teacher) Secondary; if not RA 1080 eligible,
applicant must pass the LET within five(5) years after the
date of first hiring
Education : Bachelor of Secondary Education or any bachelor's degree
plus 18 professional units in education with appropriate
majors
Training : None required
Work Experience : None required
Competency : NA
Instructions/Remarks :
Instructions/Remarks :
Interested and qualified applicants should signify their interest in writing. Attach the following documents to the application letter and send to the address below not later than : November 05, 2020
Documents:
1. Fully accomplished Personal Data Sheet (PDS) with recent passport-sized picture (CS Form No. 212, Revised 2017) which can be downloaded at www.csc.gov.ph;
2. Performance rating in the last rating period (if applicable);
3. Photocopy of certificate of eligibility/rating/license; and
4. Photocopy of Transcript of Records.
Additional documents may be required upon application
QUALIFIED APPLICANTS are advised to hand in or send through courier/email their application to:
ROCHELLE G. OPIANA
Administrative Officer IV
Government Center, Mankilam, Tagum City
[email protected]
APPLICATIONS WITH INCOMPLETE DOCUMENTS SHALL NOT BE ENTERTAINED.
Posting Date : October 20, 2020
Closing Date : November 05, 2020