Department of Education
Applications have closed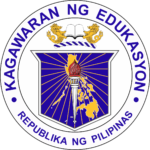 Start your education career at the DEPARTMENT OF EDUCATION | Cebu City
Place of Assignment : Abellana National School
Position Title : Master Teacher 1 (Secondary – Junio High
Plantilla Item No. :
Salary/Job/Pay Grade : 18
Monthly Salary : Check the Teacher Salary Here
Eligibility : RA 1080 (Teacher) Secondary; if not RA 1080 eligible,
applicant must pass the LET within five(5) years after the
date of first hiring
Education : Bachelor's Degree for teachers or equivalent as provided in
Magna Carta for Teachers
Training : 4 hours of relevant training
Work Experience : Teacher 3 (DECS Order No. 54, s. 1993)
Competency : NA
Instructions/Remarks :
Instructions/Remarks :
Interested and qualified applicants should signify their interest in writing. Attach the following documents to the application letter and send to the address below not later than November 08, 2020
Documents:
1. Fully accomplished Personal Data Sheet (PDS) with recent passport-sized picture (CS Form No. 212, Revised 2017) which can be downloaded at www.csc.gov.ph;
2. Performance rating in the last rating period (if applicable);
3. Photocopy of certificate of eligibility/rating/license; and
4. Photocopy of Transcript of Records.
Additional documents may be required upon application
QUALIFIED APPLICANTS are advised to hand in or send through courier/email their application to:
RHODORA S. MAN-ON
Human Resource Management Officer
DEPARTMENT OF EDUCATION
DepEd, Division of Cebu City, New Road, Imus Avenue, Brgy. Day-as, Cebu City
[email protected]
APPLICATIONS WITH INCOMPLETE DOCUMENTS SHALL NOT BE ENTERTAINED.
Posting Date : October 29, 2020
Closing Date : November 08, 2020