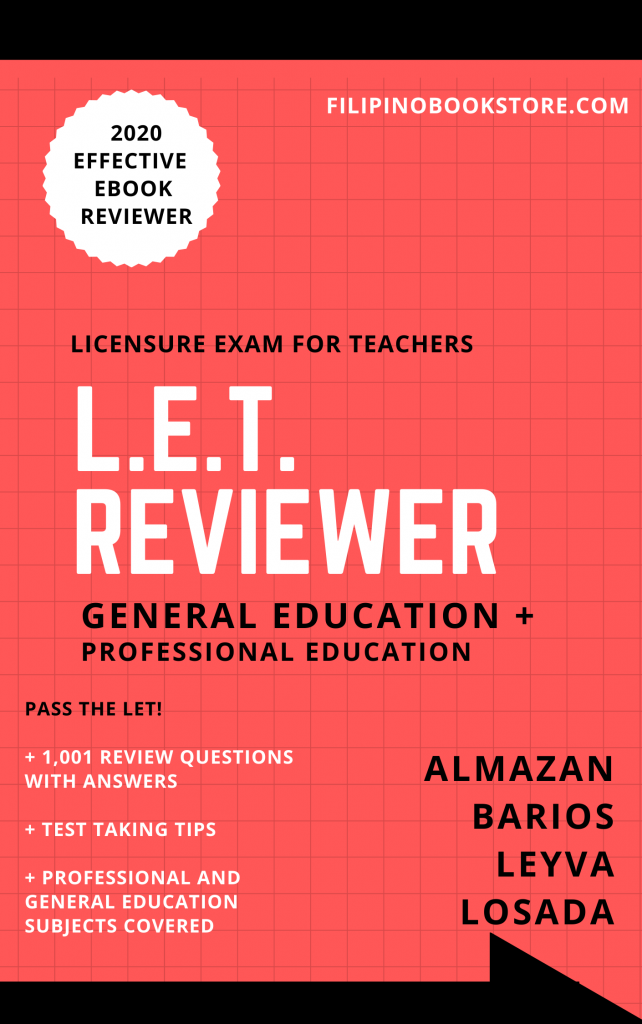 LET Reviewer PDF
LETPasser.com: 1,001 Questions LET Reviewer General + Professional Education

The Licensure Exam for Teachers (LET) is a challenging exam that serves as your right of passage to becoming a public school teacher.
This eBook will help you prepare in these two subjects. It contains 1,001 questions in total. We provide 500 questions for General Education and 501 for Professional Education.
The questions in this book will help you learn about the areas of learning that you have not mastered yet. By identifying these areas of learning, you will be able to review them and avoid making the same mistakes come exam day.