Description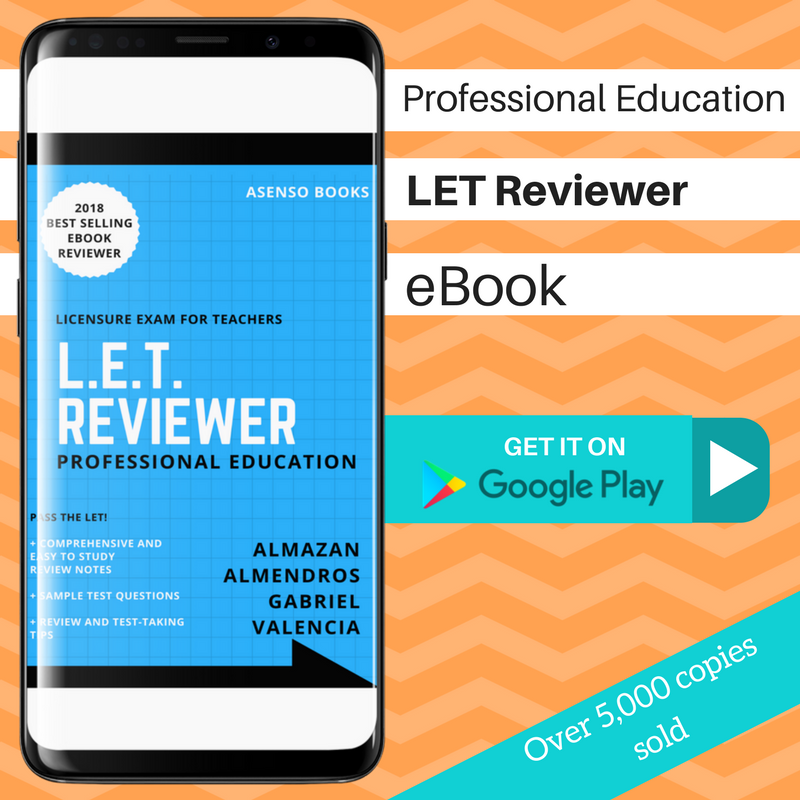 Let Reviewer 2018 – Professional Education Notes + 50 Test Questions with Answers
Pass the LET Exam with the best-selling Professional Education LET Reviewer for 2018.
The reviewer includes review notes for the following Professional Education Subjects:
Foundations of Education
Child and Adolescent Development
Theories of Learning
Curriculum Development
Developmental Reading
Educational Technology
Principles and Strategies of Teaching
Assessment of Learning
Social Dimensions of Education
This LET reviewer was updated for the 2018 LET exam. With more than 5,000 copies sold, it is the best digital Professional Education LET reviewer in the market.
The notes in this book was compiled by other LET Passers and test taking experts. It contains all the important information you need to prepare you for the Professional Education exam of the LET. In the end of the book, yuou will find a 50-item practice test taken from past LET exams. Let this book be your guide in passing the LET exam.
If you are planning to take the LET exam, follow this process:
4. Keep Practicing
5. Take the exam and pass!
It's that simple. Use the LETPasser.com LET exam reviewer to work your way to the top and become a professional teacher.